Wishing Well Entertainments
Wishing Well Entertainment is a boutique production company with a focus on projects of social relevance, founded by award-winning actor/director Raphael Sbarge.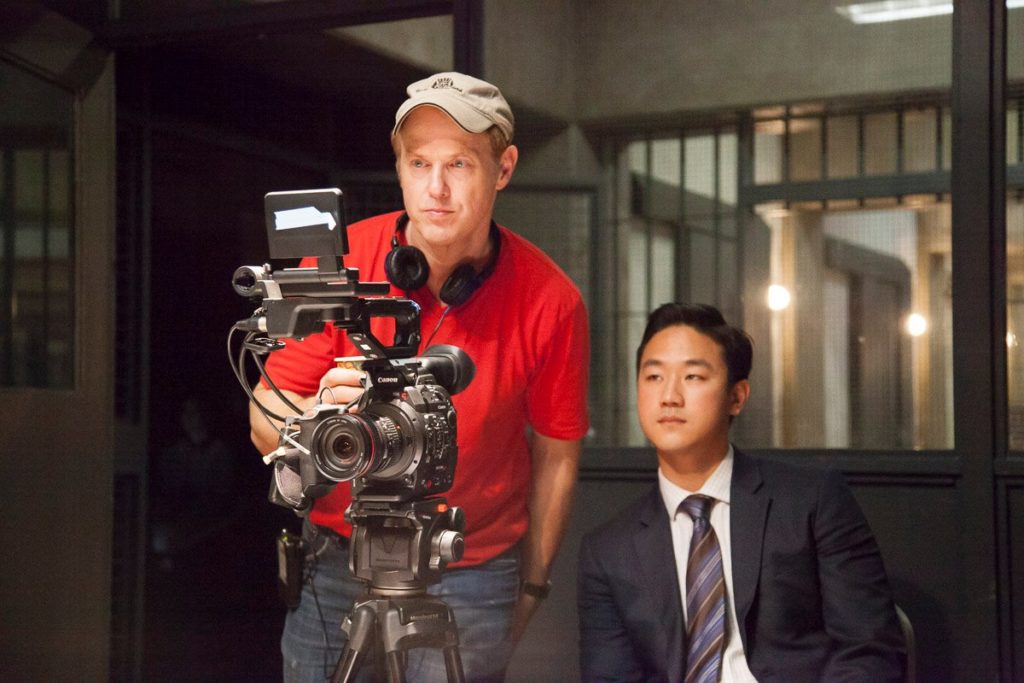 Raphael Sbarge: BIOGRAPHY
Raphael Sbarge has explored countless worlds in more than 40 years as an actor-from fairy tales, as Archie Hopper and Jiminy Cricket in the hit ABC drama "Once Upon a Time"; to the gritty, modern-day streets of San Francisco as a detective in TNT's drama, Murder in the First (2014). His own story began in Manhattan, as the only child of a Broadway costume designer mother, Jeanne Button, and an artist, filmmaker, and author, father Stephen Arnold Sbarge.
He began acting at the age of 4, when a new PBS show called "Sesame Street" (1969) was looking for kids. At 13, he decided to return to acting and found an agent. He began working almost immediately: By age 16, he was in his first Broadway show, "The Curse of the Aching Heart", opposite film star Faye Dunaway. At 18, just days after graduating high school, he flew to Chicago to co-star in Risky Business (1983) with Tom Cruise.

He went on to appear in dozens of films, including Independence Day (1996), Message in a Bottle (1999), Vision Quest (1985), Pearl Harbor (2001) and The Duel (2016). His resume includes more than 100 guest appearances and series regular roles on network television shows, among them Dr. Hopper and Jiminy Cricket on Once Upon a Time (2011); David Molk on Murder in the First (2014); and Jake Straka on The Guardian (2001). He has recurred on series including Star Trek: Voyager (1995), 24 (2001), Dexter (2006) and Prison Break (2005).
His television guest appearances include roles on "The Good Wife," "Castle," "CSI," "Chicago Fire," "Criminal Minds" and "Grey's Anatomy". His voice acting credits include Vultures in the Void (2014), Medal of Honor: Vanguard (2007), Star Wars: Republic Commando (2005), and Star Wars: Knights of the Old Republic II – The Sith Lords (2004).
Raphael has also worked behind the camera, directing and producing the streaming series Jenna's Studio (2013) and On Begley Street (2013). He later turned his attention to documentaries, directing and producing Is There Hope for Planet Earth (2014), A Concrete River: Reviving the Waters of Los Angeles (2015) and LA Foodways (2019), (a one-hour feature and six-part series), for which he earned an Emmy nomination. In 2020, he completed a feature version of The Tricky Part (2019), the Obie Award-winning Off-Broadway play written and performed by Martin Moran. Recent projects have included directing the documentary, Only in Theaters (2022), about the family behind Laemmle Theatres, and 10 Days in Watts (2023), a documentary about the Civil Rights leaders of the Southern Los Angeles neighborhood. His first narrative short film effort as a director, The Bird Who Could Fly (2017), earned best short honors from the Asians on Film and First Glance film festivals, and best narrative short honors and nominations from the DisOrient Film Festival and Asian American International Film Festival.

Raphael made his Broadway debut at the age of 16, in "The Curse of the Aching Heart", opposite Faye Dunaway. His extensive theater experience includes four additional Broadway shows: "Ah Wilderness" with Jason Robards; "Shadow Box" with Mercedes Ruehl; "Voices in the Dark," with Judith Ivey; and "Twilight of the Golds" (including the pre-Broadway national tour and the Kennedy Center). He has performed on stage with Al Pacino, Frank Langella, Colleen Dewhurst, Blythe Danner and Gwyneth Paltrow, among many others.

Raphael has won the LA Drama Critics Award (for "Mad Forest" at the Matrix Theatre), the San Francisco Film Critics Circle Garland Award (lead performance in "Twilight of the Golds") and the FANY Award ("Voices in the Dark"). He has also done extensive voice work in video games, including a lead role in Mass Effect (2007) (The New York Times Game of the Year), Mass Effect 2 (2010) and Mass Effect 3 (2012), and roles in Star Wars: Republic Commando (2005) and Star Wars: Knights of the Old Republic (2003), among others. His television movie credits include Quicksilver Highway (1997), Billionaire Boys Club (1987), Murder 101 (1991) and Back to Hannibal: The Return of Tom Sawyer and Huckleberry Finn (1990) (as Tom Sawyer), to name a few. He has also been teaching and coaching actors for more than a decade in Los Angeles and New York.